Greener on your
side of the fence
We have had the honor of constructing and maintaining some of the
valleys most celebrated landscapes - trust us to keep it greener!
Landscaping to meet
your needs and dreams
No matter what we build, whether it's a small garden or the complex landscape,
we complete each project with the same commitment and attention to detail.

What can we do to make your yard more remarkable?
Landscaping Contractor Serving Medford Oregon – Lawn Maintenance – Landscape Design
As an experienced, licensed and bonded contractor, we consistently execute complex landscape construction project of all types and sizes. It's our integrity that sets us apart, we're emotionally engaged in every project, grasping its true nature and building to its full potential. Respected for our tight-knit relationships, focused discipline and never relying on shortcuts, we have had the honor of constructing and maintaining some of the valleys most celebrated landscapes.

Residential & Commercial
Landscape Construction
Milestone Landscape Group is the only landscaping choice for the Medford, OR and surrounding areas. Our certified and licensed landscapers offer a broad range of landscaping and hardscaping services for both commercial and residential properties. If you need unique landscapes and hardscapes, give us a call today. Our goal is to give you one of a kind landscapes at a reasonable price. We offer landscape and hardscape design, as well as, complete installation and upkeep services.
Milestone Landscape Group isn't your regular landscaping company.
We are happy to offer Medford many excellent services. We not only offer lawn maintenance and landscaping services. We also design and install hardscapes and waterscapes.
Some of the great services we offer include:
Landscaping
Landscape Design
Hardscapes
Hardscape Design
Water Features
Masonry Services
Lawn Maintenance
Retaining Walls
Above are our basic services. If you need something unique, give us a call today. We will be happy to accommodate your requests.


Commercial and Residential Landscaping
Many landscape companies only do residential or commercial. Luckily, Milestone Landscape Group provides the Medford and surrounding areas complete landscape and hardscape services.
Our team is licensed, insured, and certified to offer our services to both residential and commercial properties. If you are looking for something to up your curb appeal or attract clients, give us a call. We not only will design landscapes and hardscapes for you, we will also incorporate your ideas, to make it a truly one of a kind experience. Our goal is to give you a beautiful work of art that no one else has, all at a reasonable price.

Natural Works of Art We've Created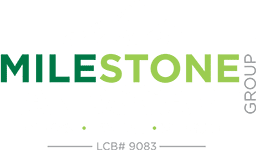 540 E. Vilas Rd Ste A2
Central Point, OR 97502